Rose Harris-Birtill Appointed as Acting Director of Open Library of Humanities

Posted by Martin Paul Eve on 2021-03-26
We are pleased to announce that Dr Rose Harris-Birtill, currently Managing Editor, has been appointed as Acting Director of the Open Library of Humanities, beginning 1st June 2021. She steps in to replace Professor Martin Paul Eve, who will be taking research leave in Autumn 2021 and Spring 2022.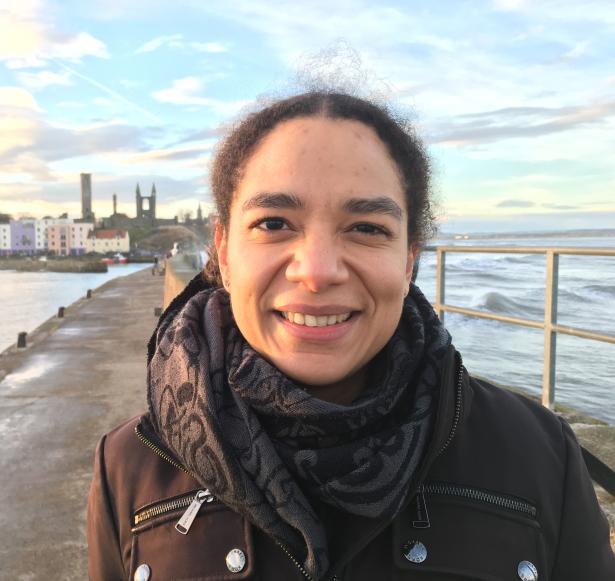 Dr Harris-Birtill has considerable experience with OLH as the senior figure who oversees editorial processes at the organization. Dr Harris-Birtill has a Ph.D. in English Literature from the University of St Andrews, where she is also an Honorary Teaching and Research Fellow in the School of English. Her academic monograph, David Mitchell's Post-Secular World: Buddhism, Belief and the Urgency of Compassion (2019, Bloomsbury Academic) brings together post-secular literary fiction and Buddhist philosophies, investigating the redeployment of Buddhist influences across the complete fictions of author David Mitchell. This study also broadens to investigate a wider resurgence of post-secular narrative worlds in contemporary literature, discussing Mitchell's works alongside those of Michael Ondaatje, Ali Smith, Yann Martel, Will Self and Margaret Atwood.
Dr Harris-Birtill is the Secretary (Elect) for the British Association for Contemporary Literary Studies, and holds the International Society for the Study of Time New Scholar Prize, the Frank Muir Prize for Writing, and a McCall MacBain Teaching Excellence Award. She is also an Associate Fellow of the Higher Education Academy, and the current UK National Expert for the European Reference Index for the Humanities and Social Sciences. She has also been awarded a place on the highly competitive StellarHE Strategic Executive Development for Diverse Leaders in Higher Education programme.
Professor Eve said: "I have headed and run OLH since 2013, taking the platform from its conceptual roots through to its self-sustaining nature today. I am incredibly proud of what I have built, along with my colleague Dr Caroline Edwards. We have shown the world what can be done in terms of open access if you put your mind to it and have a vision. However, foremost, I am an academic and I now need to step back from the project in order to conduct my research work. It is also clear that OLH must become more than 'my project' if it is to thrive in the long term. OLH cannot be synonymous with my name. While, then, I will remain onboard in an advisory capacity and will, of course, continue to be deeply involved with OLH (not least continuing to work with our generous philanthropic donors), I am delighted to be able to hand over the reins to Dr Harris-Birtill, in whom I have every confidence."
Dr Harris-Birtill said: "I am honoured to be stepping into this role, and to be taking up the important work begun by Professor Martin Eve and Dr Caroline Edwards in 2013. The Open Library of Humanities is a testament to what can be achieved in the field of Open Access for the benefit of all, and I am both proud to be continuing the efforts of its founders, and excited to build on its impressive legacy to date. Together with our growing team, I look forward to leading the OLH as a beacon of scholarly excellence and inclusivity as we work towards the OLH mission: to support and extend open access to scholarship in the humanities – for free, for everyone, for ever."
If you like the work that the Open Library of Humanities is doing, please consider asking your institution to support us financially. We cannot operate without our library members. More details for libraries can be found here: https://www.openlibhums.org/plugins/supporters/signup

Tags
Back to News List