New OLH membership badges

Posted by Paula Clemente Vega on 2021-07-14
The Open Library of Humanities would not be able to continue to operate without our library members. We owe our success to our over 300 member institutions and, in gratitude for their generous support, today we are launching our new badges, which we hope our supporting members will display with pride in recognition of their commitment to supporting open access scholarship.

We have two types of badges: one for our supporting members, and one for our higher supporters. Every institution that decides to support us at bronze, silver or gold level will have its corresponding badge, while institutions that decide to join us at a standard rate will also have their own badge. These badges will be provided to all new institutions when they sign up or renew their OLH membership.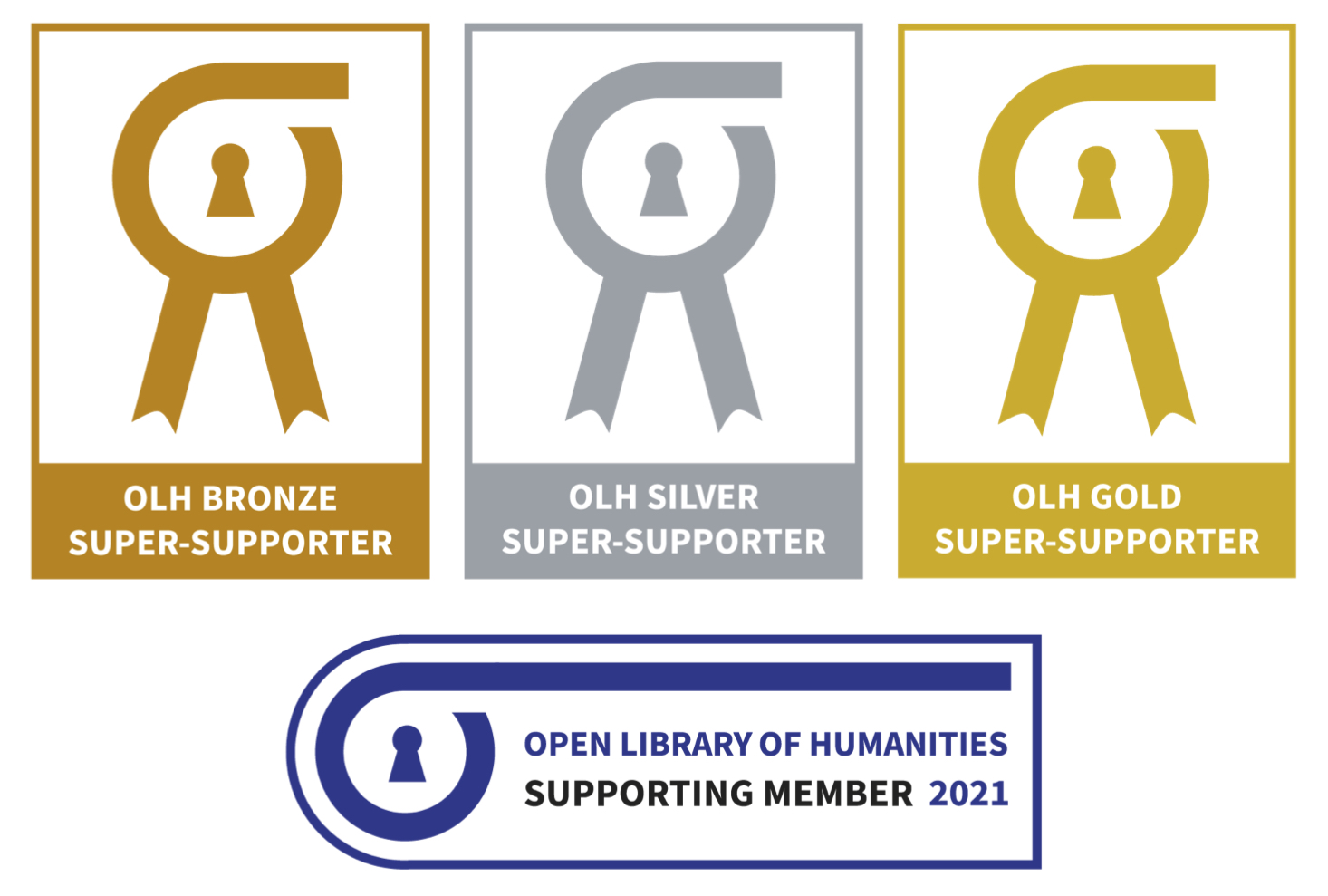 Institutions in the UK can become higher-tier supporters through Jisc's signup system. Universities, worldwide, who wish to contribute at a higher-tier level to facilitate flipping should contact Paula Clemente Vega (paula.clementevega@openlibhums.org).

---
If you like the work that the Open Library of Humanities is doing, please consider asking your institution to support us financially. We cannot operate without our library members. More details for libraries can be found at: https://www.openlibhums.org/plugins/supporters/signup/.

Back to News List