OLH reopens applications to flip subscription journals to open access

Posted by Paula Clemente Vega on 2021-09-11
We are delighted to announce that the Open Library of Humanities is now open to expressions of interest from subscription journals in the humanities seeking to move to a gold open access (OA) publishing model without author-facing charges ('diamond' OA).

The Open Library of Humanities (OLH) is a charitable organisation dedicated to publishing open access scholarship with no author-facing article processing charges (APCs). We are funded by an international consortium of libraries who have joined us in our mission to make scholarly publishing fairer, more accessible, and rigorously preserved for the digital future. Our mission is to support and extend open access to scholarship in the humanities – for free, for everyone, for ever.
The reopening comes following the generosity of our higher-tier supporters in enabling us to expand our portfolio of 28 peer-reviewed open access scholarly journals, and the invaluable ongoing support received from the over 300 member libraries and institutions that make our work possible.
We welcome expressions of interest from journals interested in flipping to gold open-access without author-facing charges, and which meet the following requirements:
- Must be peer-reviewed
- Has been established for at least five years
- Currently funded through a subscription model
- Journal is based in a humanities discipline
- Has an international editorial board
We also welcome areas within the humanities not currently covered by existing OLH journals, and expressions of interest from international, multilingual, and learned society journals, although all expressions of interest will be considered. Initial expressions of interest and exploratory conversations may be made without commitment. Shortlisted expressions of interest will then be invited to make a full application.
By supporting more subscription journals to transition to open access, we aim to ensure the open availability of knowledge as broadly as possible, as per our charitable aims and core mission. These criteria are in place to help create savings for library budgets, to stimulate the commercial business sector to adopt new models for open access scholarship, and to ensure the highest journal quality for our supporting members.
Journals wishing to join the platform should fill in and return this expression of interest form.
For institutions and libraries who would like to contribute to helping us continue this vital work, please contact paula.clementevega@bbk.ac.uk

Get a copy of our journal flipping posters — the Comic Superheroes Poster and the Barbara Kruger Poster — and share them widely!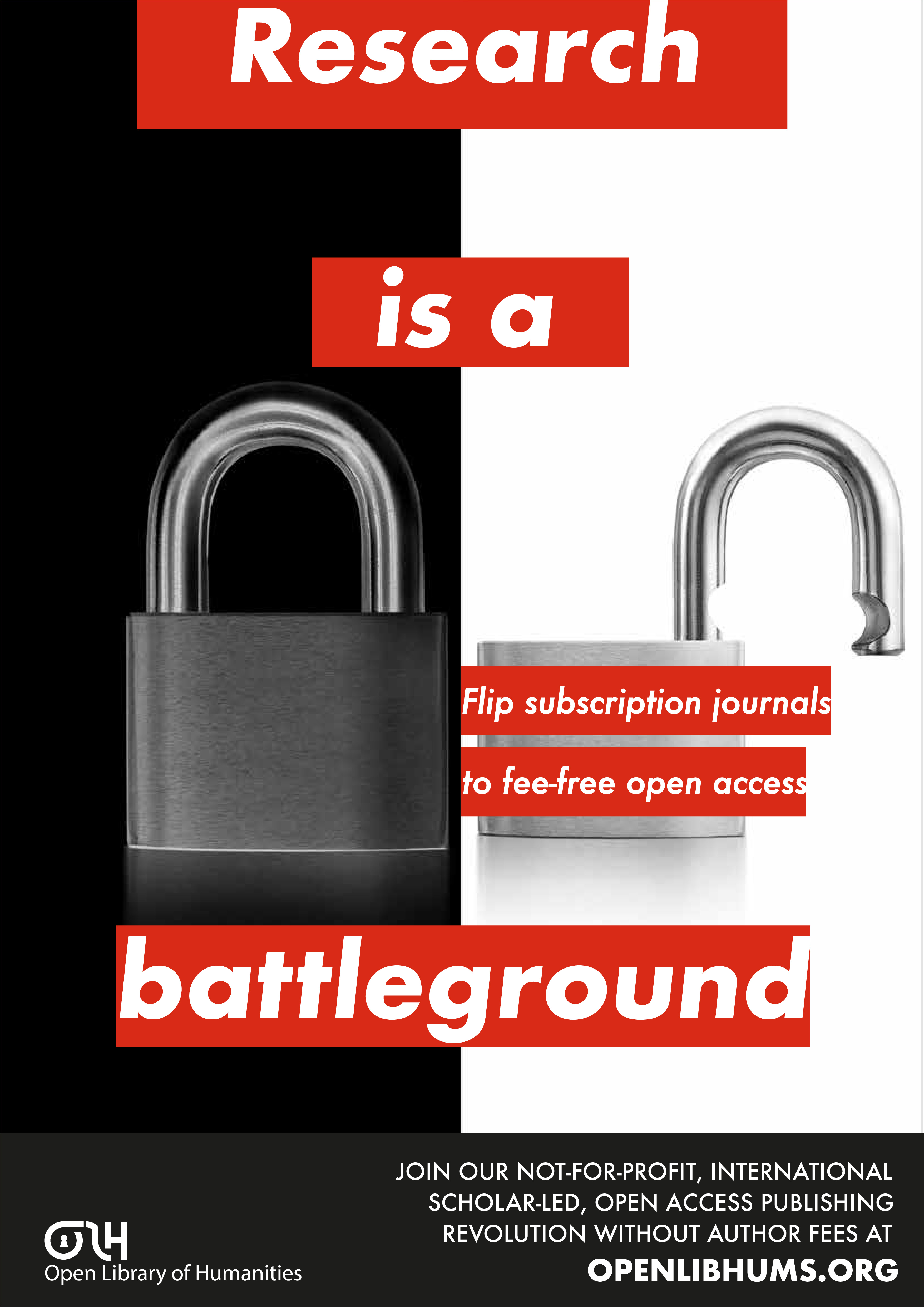 To access the web and print files of the posters, please visit our poster series site.
---
If you like the work that the Open Library of Humanities is doing, please consider asking your institution to support us financially. We cannot operate without our library members. More details for libraries can be found here.

Back to News List