New OLH poster, the Barbara Kruger Poster

Posted by Paula Clemente Vega on 2021-11-24
New journal flipping poster available to download, print and share!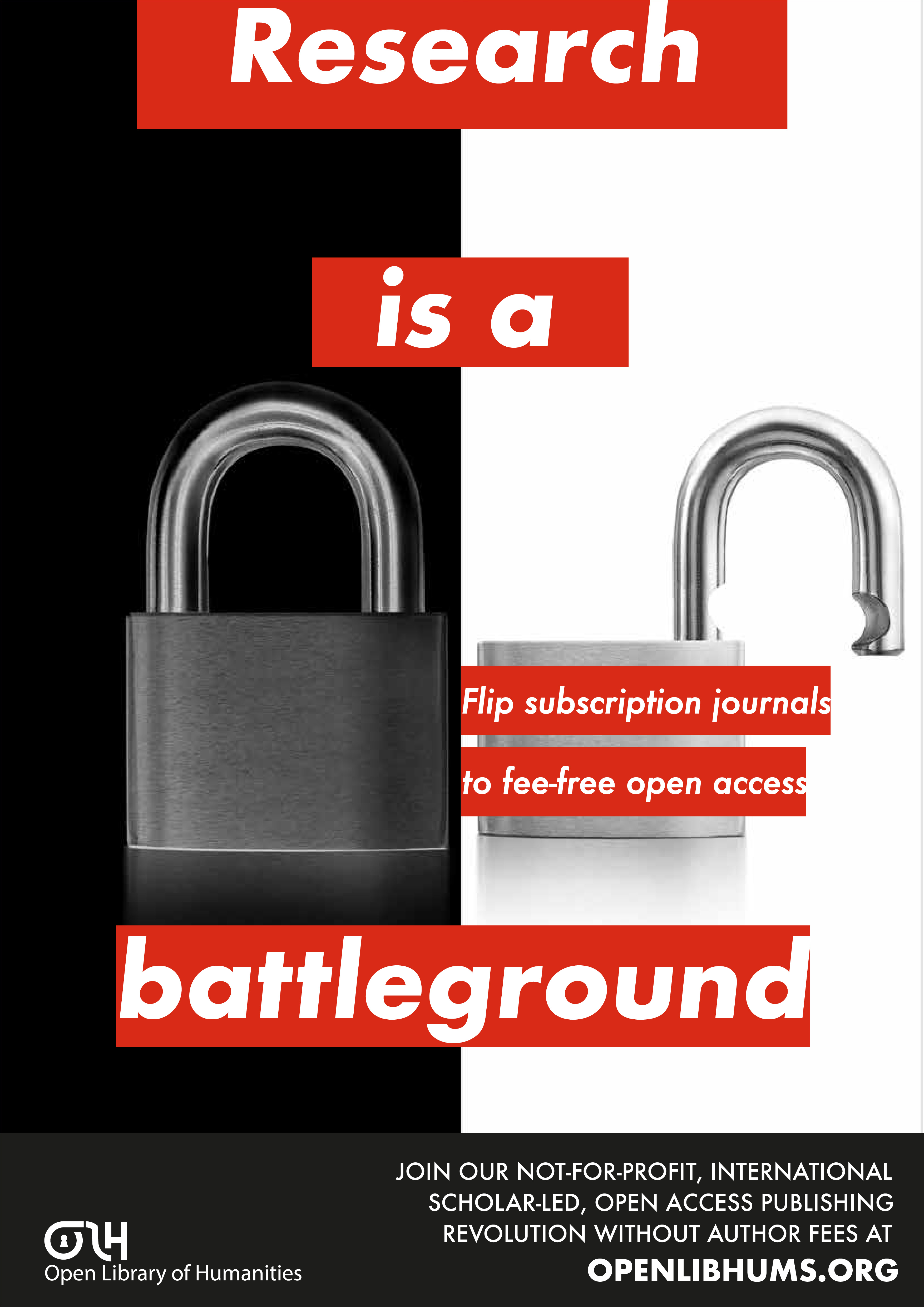 Following the success of our previous poster, the Comics Superheroes Poster, we are delighted to be able to launch our next poster of the journal flipping series, the Barbara Kruger Poster. This new poster is inspired in the artist's iconic feminist work Untitled (Your body is a battleground), created in 1989 for the Women's March in Washington D.C. in support of reproductive freedom and choice. Designed by the talented graphic designer Nicky Borowiec with permission from the artist, the poster celebrates the opening of our journal flipping programme which seeks to convert existing subscription titles to our open access model without fees thanks to the support of our higher-tier member libraries. We would like to express our gratitude to the artist, Barbara Kruger, for allowing us to build on her brilliant work to raise awareness of our journal flipping scheme and help unlock global access to humanities scholarship.

We would also like to send the Barbara Kruger Poster out into the world – and we warmly encourage you to download, share, print off, and put up this poster wherever you feel it might be appropriate. And don't forget to tag us on social media and use our #empowOA hashtag!

To access the web and print files of the poster, please click below.

DOWNLOAD THE WEB VERSION (jpg)

DOWNLOAD THE PRINT VERSION IN A3 (pdf)
DOWNLOAD THE PRINT VERSION IN A4 (pdf)
To access our complete collection of posters click here
---
If you like the work that the Open Library of Humanities is doing, please consider asking your institution to support us financially. We cannot operate without our library members. More details for libraries can be found at: https://www.openlibhums.org/plugins/supporters/signup/.

Back to News List